Welcome to Noelle Watson Fitness.
Personal Training at home with guaranteed results …. because feeling fabulous shouldn't stop at 40!
Personal Training  sessions at your home with a professional female Personal Trainer
The only Personal Trainer in North Wales to follow a winning 7 Step Formula with results guaranteed
Look and feel years younger and fitter WITHOUT setting foot inside a Gym
Feel gorgeous and look amazing in your clothes
Get compliments every day
Lose weight, tone up and get more energy
We can wave a magic wand  – this really works and you will look and feel fabulous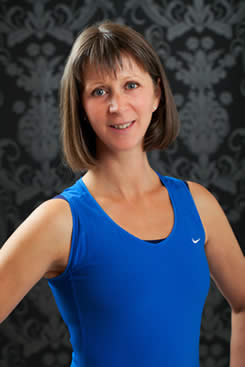 Well done, you have found one of N Wales' leading Personal Trainers, offering amazing weight loss and fitness results without going to the Gym, punishing yourself at a Bootcamp, or queueing at a Leisure Centre. 
Are you are fed up with feeling fat, flabby or frumpy, having no energy and no motivation to do anything about it?  Maybe you don't know what to do about middle-aged spread.  Perhaps you are a bit embarassed at not being in control of your weight. Would you prefer a female Personal Trainer? You are not alone!!  Noelle Watson Fitness  can bring you a Personal Trainer who will come to your home.  Noelle has created a Feeling Fabulous Formula just for you.  It's been tried, tested…  and now it's yours.
There are 3 ways to use the Feeling Fabulous Formula.  We can get you back into the clothes that you love!   Just decide which of these options suits you the best:
CLUB  For those who want a brilliant exercise class in the mornings. You want to lose weight, tone up – and get cost effective results.  You know that you would like the support and the fun atmosphere of a group session. You would really love a Personal Trainer but you're a bit worried you might not be able to afford it! Join the Feeling Fabulous Club group exercise class for 2 mornings per week for 10 weeks. Its small group Personal Training near Denbigh, North Wales. Great exercise, great results, optional weigh-ins,  and a Feeling Fabulous Food Planner.
GOLD  This is Personal Training at your home and is for you if you are looking for some long term solutions to the age old issue of the wobbly bits.  Perhaps you've tried other things – such as slimming clubs or the gym – and you are fed up with not really seeing results. Get TWO 1-1 Personal Training sessions with Noelle Watson or Gill Breed at your own home weekly for 4 or 6 months. You also get a Home Programme plus all the dietary help that you need with the Feeling Fabulous Food Planner. With an Absolute Satisfaction Guarantee, this premium Personal Training Package will work where everything else hasn't.
DIAMOND  The best and most exclusive Personal Training Package. Only 2 Diamond Clients are ever taken at one time. Get THREE 1-1 sessions with Personal Trainers Noelle Watson or Gill Breed,at your own home weekly for 4 or 6 months. It's for the woman who is quite simply "in a rut" and needs someone to "just sort you out". You have weight or tone issues and you will now do whatever it takes to get rid of them forever. You don't recognise your reflection anymore. You've lost your self confidence, never get compliments these days and feel frumpy and horrible. You want to treat yourself for a change because you deserve it! You are ready to commit to expert advice to show you how to lose weight and tone up ….every single step of the way. Get all that Gold offers and more. You also get a Registered Dietician throughout. And an amazing Style & Colour Makeover at the end of this wonderful Package. There is no other long term Personal Training package like this in Denbighshire or Conwy … and possibly North Wales.  
There is currently  1 space in the Personal Training diary and 2 spaces at Feeling Fabulous Club. If you are worried about looking fat or frumpy in your holiday photos this year, then don't hesitate. NOW is the time to sort out this problem once and for all.   If you are in north east Wales and would like to enquire about the options for you, then contact Noelle TODAY!   
Call 01745 540319
You can also follow Noelle on her Facebook page Noelle Watson Fitness. Get ideas and inspiration straight into your newsfeed every day, completely FREE.